July saw our first board games night and some inspiring presentations on how we can build a better economic system.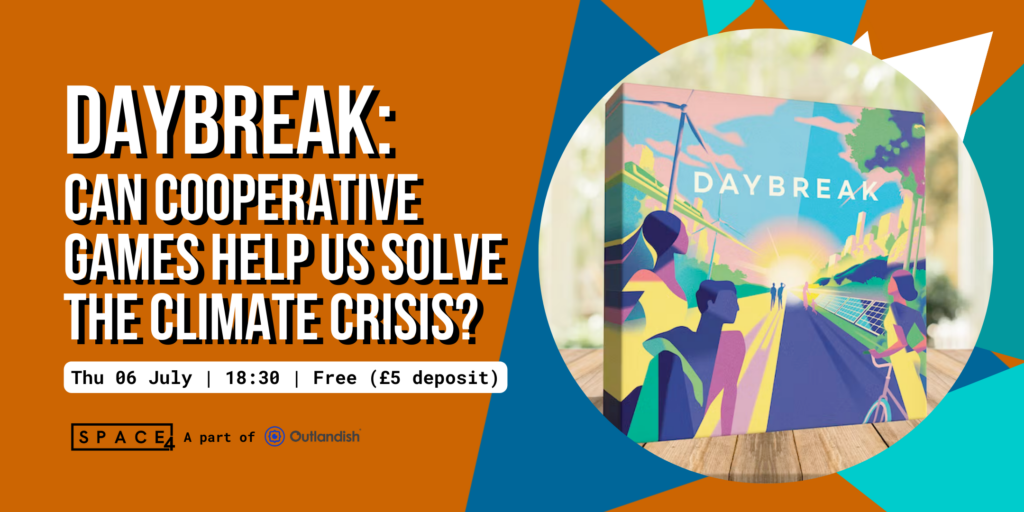 Matteo Menapace is a coop board game designer and playful workshop facilitator. He's also a long time friend of SPACE4. When he came to our event on Carbon Calculators earlier in the year carrying his new cooperative board game, Daybreak, I knew immediately that we had to include him in our events programme. I went to trial Daybreak in Winchester in Spring and loved it. We decided to have a SPACE4 event dedicated to learning and playing the game in July.
Daybreak was co-designed by Matteo and Matt Leacock, the designer of Pandemic. It's a cooperative game about stopping the climate crisis. My review is: "It's the perfect balance of educational and entertaining. The realism of the gameplay and the attention to detail is really impressive. Daybreak helped me understand the connection between the political, social, and scientific elements of the climate crisis without being boring or didactic. I feel like everyone should play it at least once."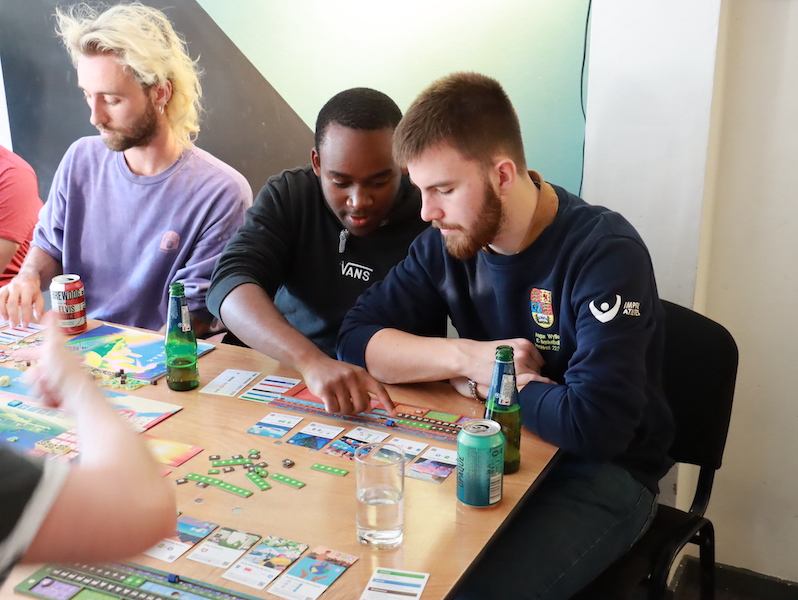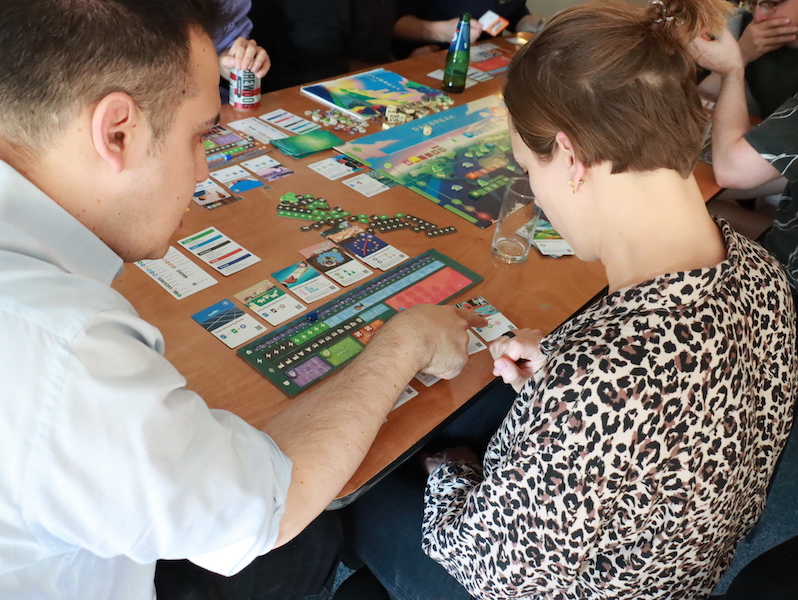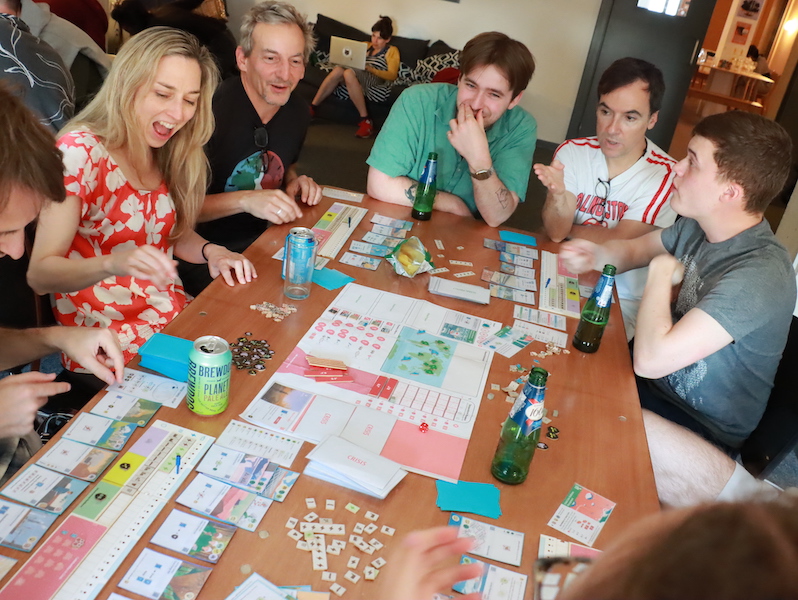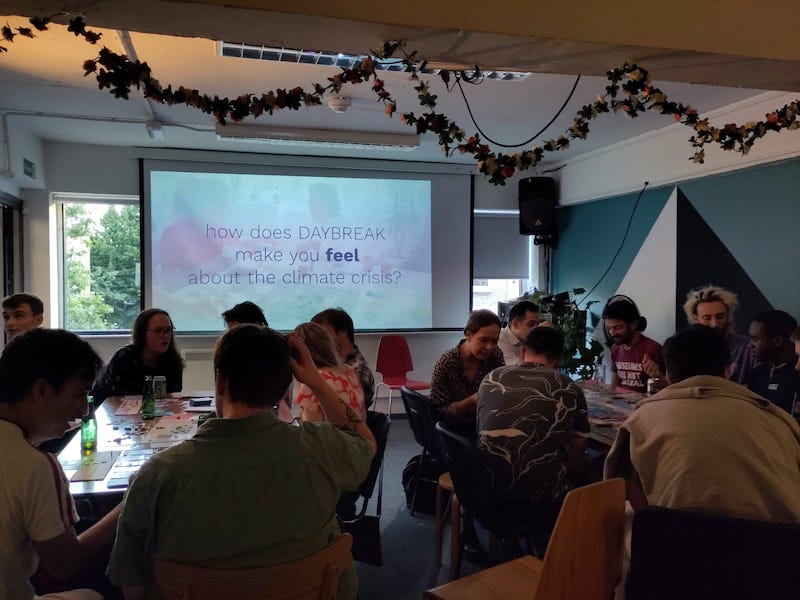 Although the rules are a steep learning curve at the beginning, we had a brilliant time playing at SPACE4. Matteo did an introduction to cooperative games and took us through some of the decision they made while designing Daybreak. He also explained the rules to everyone. Then we had two tables of 8-9 players playing the game in teams. We didn't manage to finish the game, but we knew that when we designed the event. Still, everyone played three (out of six) rounds and got a feel for the gamplay. We even managed to fit in a great discussion at the end. The game hasn't officially been released yet but when it does, I highly recommend getting your hands on a copy!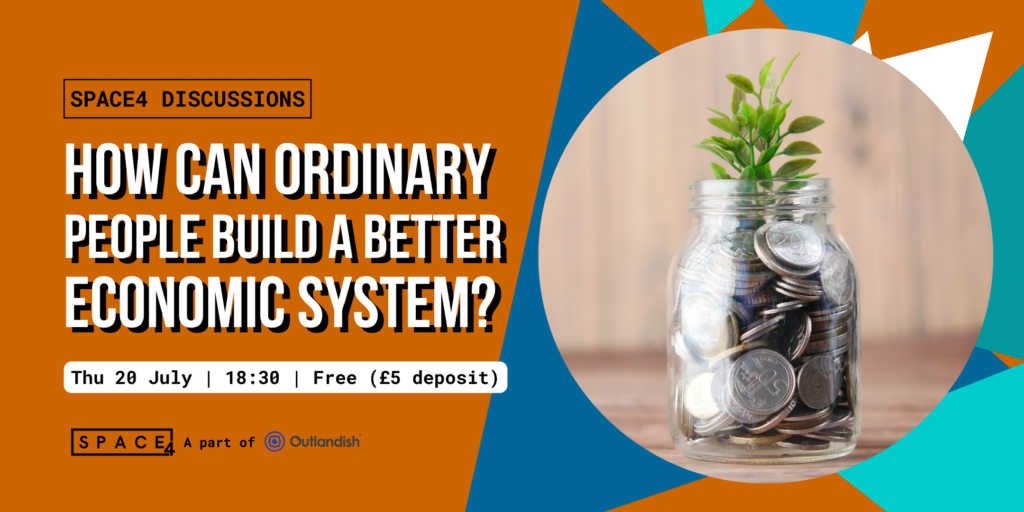 Our second event was an exploration of alternative economics and how we can feel empowered to change the capitalist economy. We had three brilliant presentations from:
Fatima Iftikhar, Programme Director at People's Economy. They work with communities in the UK experiencing economic injustice to reimagine, rebalance, and transform the economy.
Sheridan Kates, Degrowth and Modern Monetary Theory student and activist.
Florrie Cole and Yasmin Mahmoudi, who work within the Inclusive Economy and Jobs team at Islington Council. They focus on a people-centred approach to economic strategy called Community Wealth Building.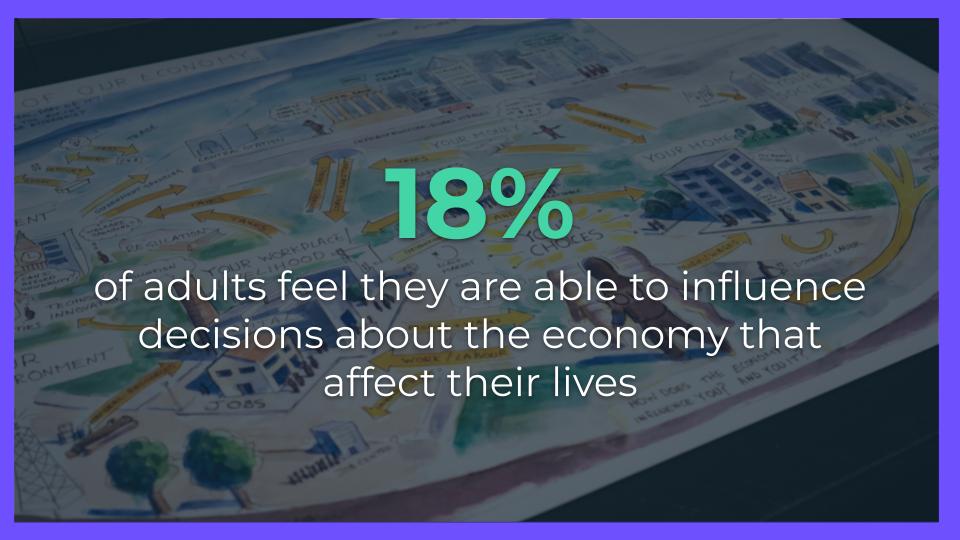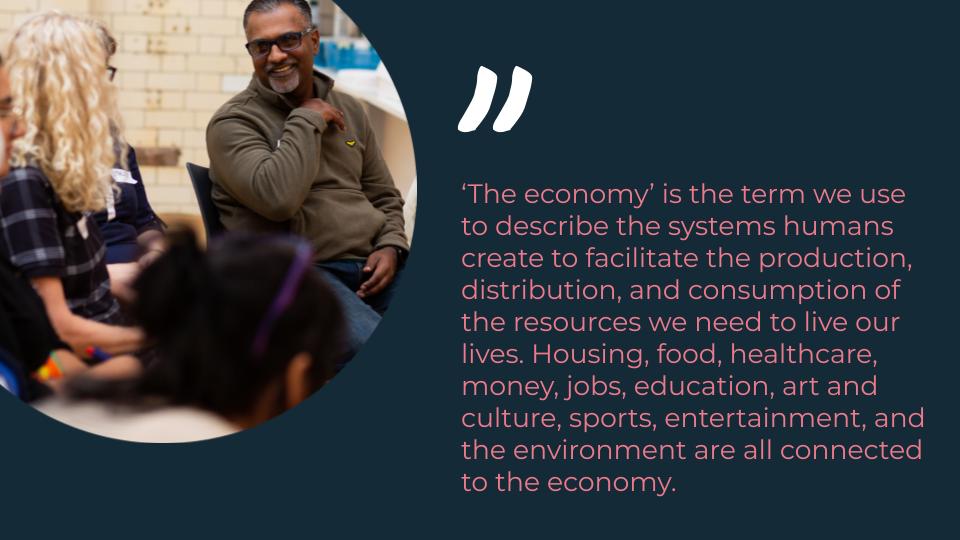 Fatima spoke about the need for us to reframe what we mean by 'the economy' so its not an abstract concept that happens in Westminster, but something we recognise we are engaged with and empowered to shape. You can find Fatima's slides here.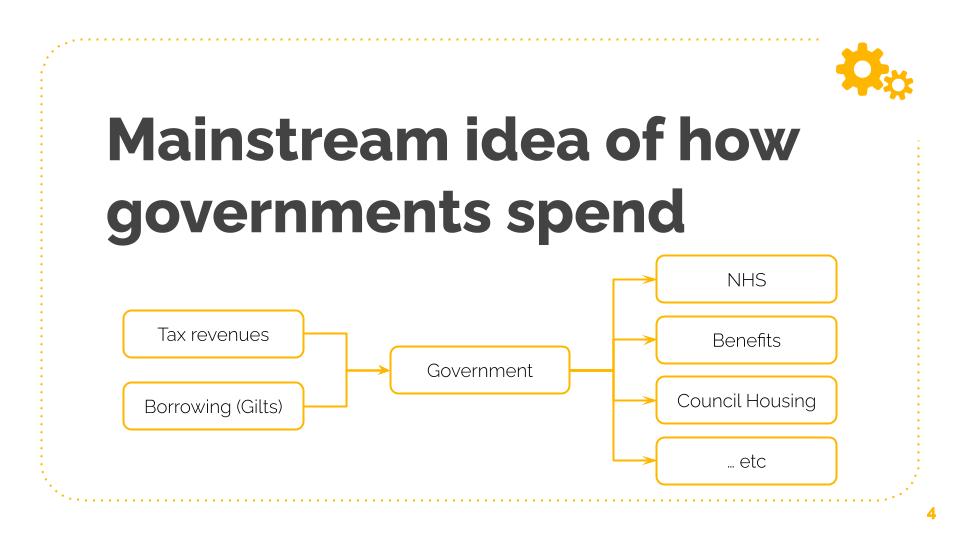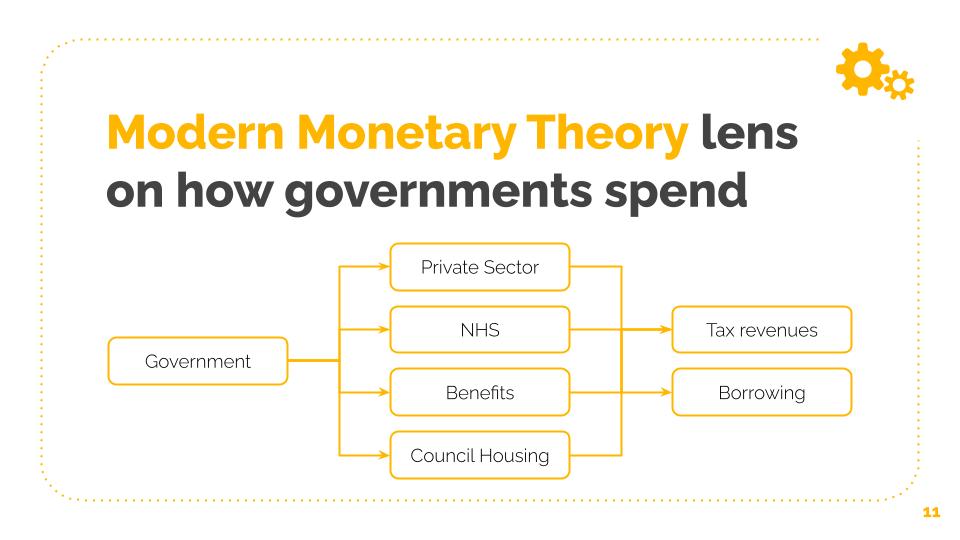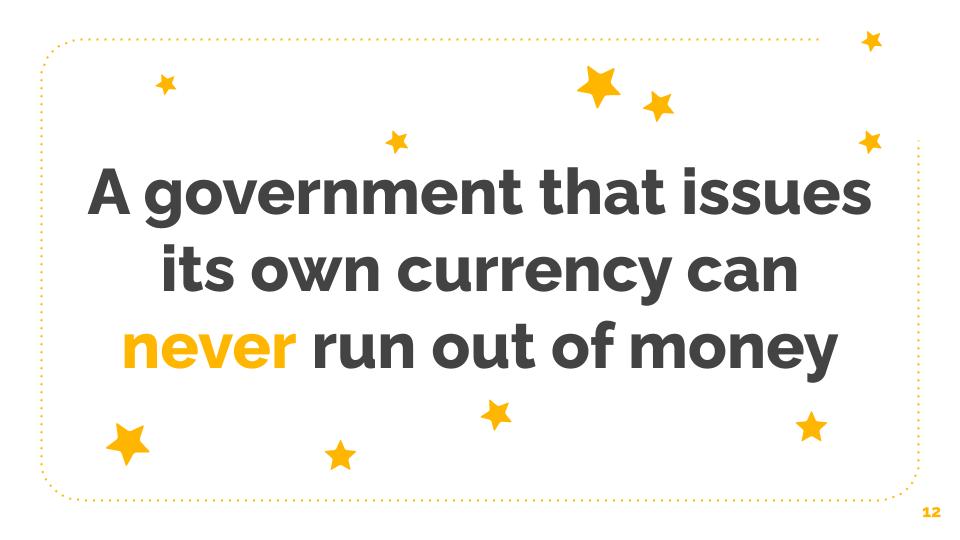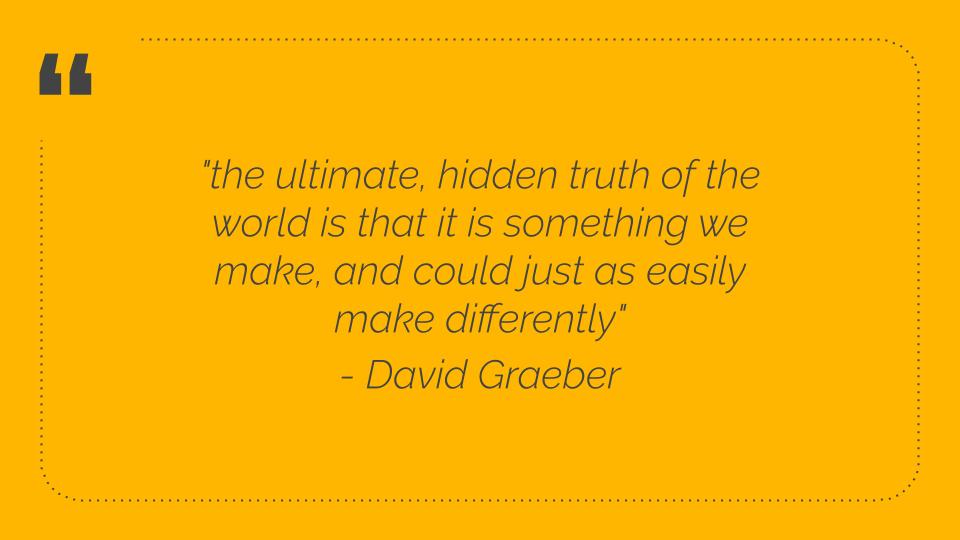 Sheridan gave us an impressive whistlestop overview of Modern Monetary Theory, a radical way of looking at the British economy which could enable us to fund a whole lot of social care systems if we let it. You can have a look at Sheridan's slides here. She highly recommends The Deficit Myth for those of you interested in this type of economics.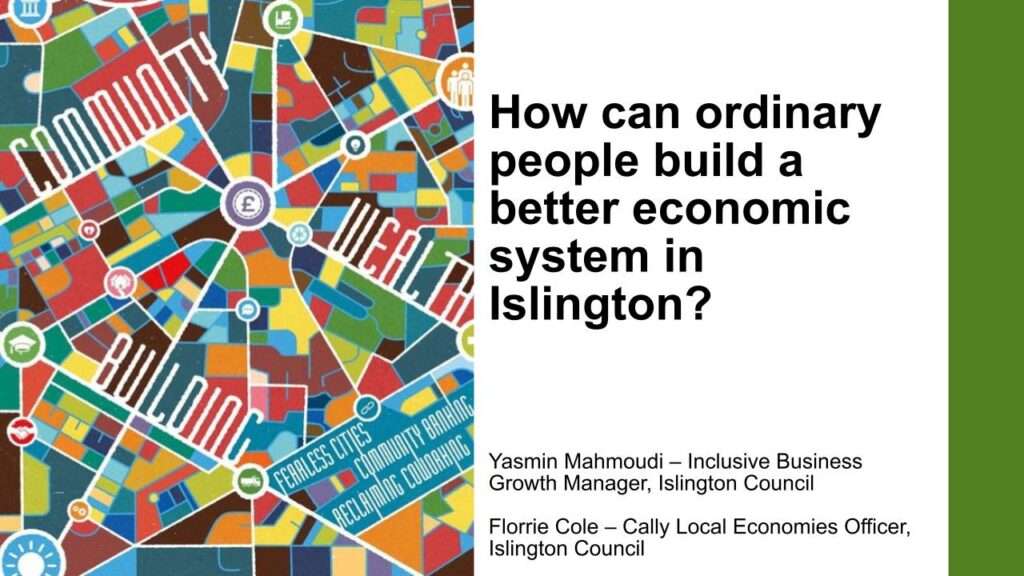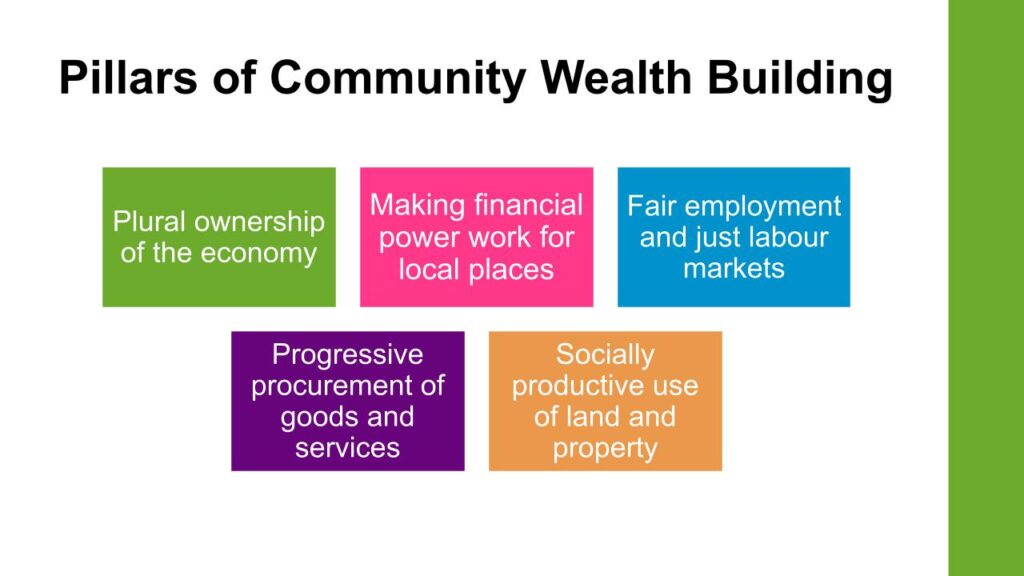 Finally, Florrie and Yasmin talked us through how Islington has been using the Community Wealth Building strategy (CWB) to alleviate poverty and redistribute wealth in Islington. SPACE4 and Outlandish are a big part of Islington's CWB strategy and were proud to be mentioned multiple times in their presentation. SPACE4 is one of their Affordable Workspace providers. We also supported them to grow the cooperative movement in Islington through our Cooperate Islington programme.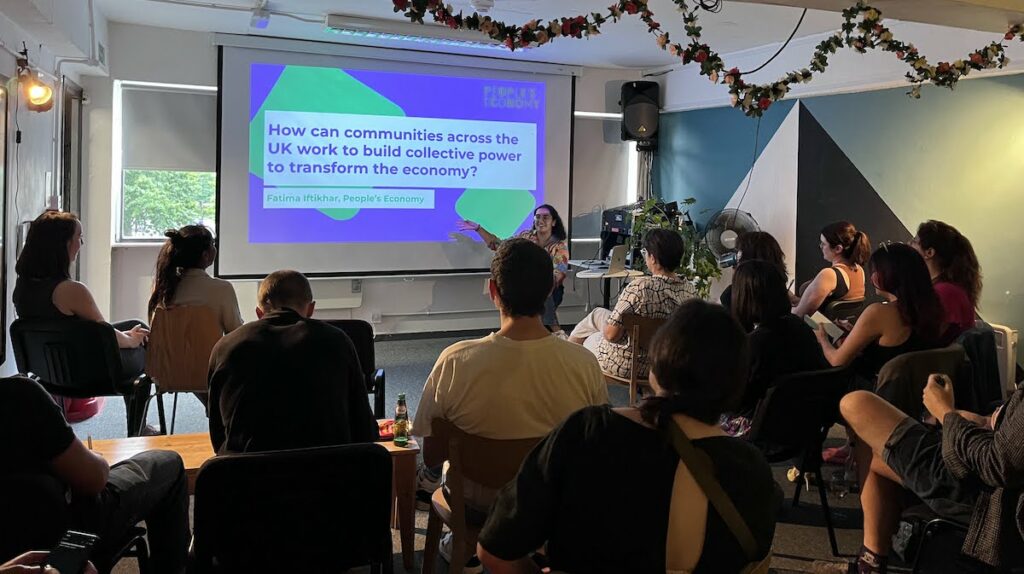 All in all the presentations were varied and really got our mental juices flowing. I could feel everyone excited and inspired by these different approaches to a new economy. We had a good turn out lots of connections were made. I'm particularly excited about progressive economics so I'm sure you'll see another related event soon.
Keep up-to-date with our events programme on socials. We're taking a break in August but we'll be back in September with masterclasses and more evening events!