A SPACE
4 CO-OPS
SPACE4 is home to a community of technology activists and social innovators. We're a hub for the generation of progressive ideas, organisations and individuals and encourage collaboration amongst our members.
Located 2 minutes from Finsbury Park station, we offer both affordable workspace and room hire with multiple price plans available dependent on your circumstances. We host a wide range of events, including training in digital skills and ethical business development.
Our Events Programme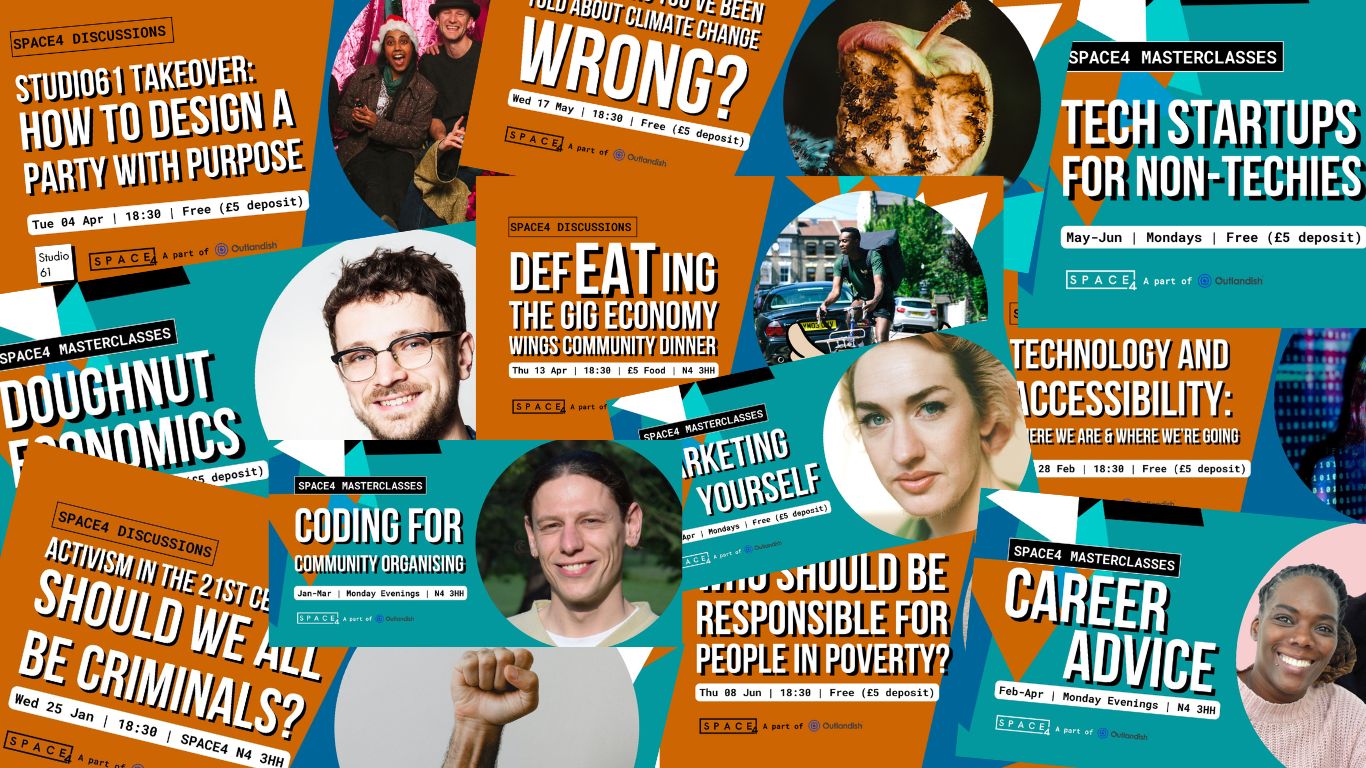 We regularly host public events and workshops that develop skills, knowledge and networks.
Our programme focuses on tech for good, progressive business, activism, and economics. We also run workshops to upskill our network.
FIND A SPACE THAT WORKS FOR YOU
BOOK A ROOM OR WORK FROM SPACE4
We have meeting rooms, an events space, an open plan workspace, and a private office available to hire. We also have a fully equipped kitchen accessible to all users.
We offer a pay-what-you-can or payment-in-kind option for people working on social action projects, local residents and anyone experiencing disadvantage – get in touch to find out more.
Hire one of our members
If you are looking for a cooperative, freelancer or small business to work on a project then get in touch. With a community of more than 50 people, mainly in the digital and creative sectors, we can help you find the right person for the job.
Get in touch
Learn more about impactful workspace
SPACE4 provides consultancy to anyone interested in learning from our experience of establishing and operating a workspace. We work with businesses, councils and community groups.
Get in touch