This month we launched our new programme of in-person events at SPACE4 with two evening discussions about activism and the climate crisis. In these events, we invite three speakers to discuss and debate a contemporary issue. They each speak for 15 minutes with 5 minutes of follow-up questions. We were delighted to welcome more than 100 people into our space for these two events!
On Thursday 19th January we posed the question Is Technological Innovation the Solution to the Climate Crisis? to:
Tim Minshall, a full-stack developer specialising in using data science and mapping tools to support community projects.
Kayla Cohen, an environmental researcher and writer currently working as a Science and Policy Fellow at Carbon Gap.
Jordan McKay, a Senior Sustainability Strategist and Futurist at Forum for the Future.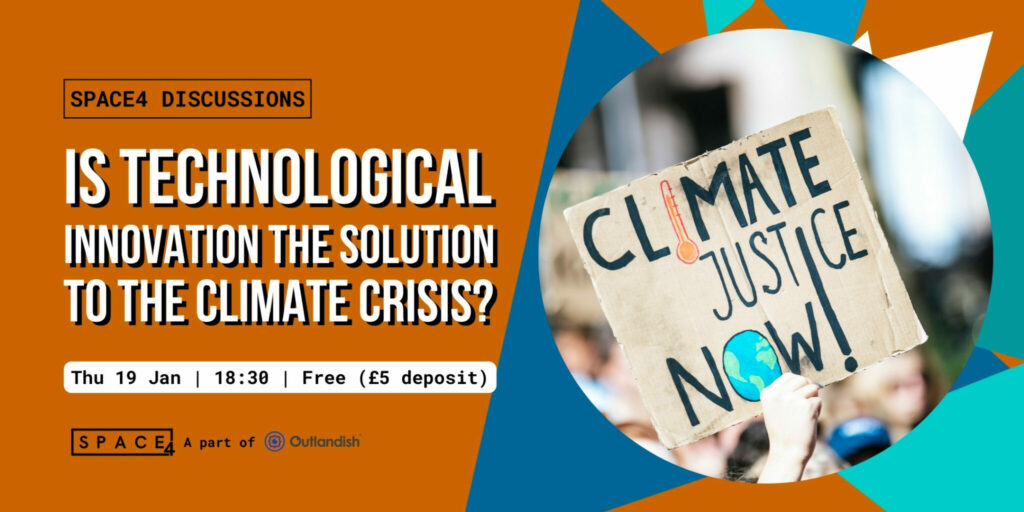 Tim underlined the need to first challenge our colonial and capitalist understandings of the world; Kayla talked us through the emerging carbon capture industry and the scientific, political, and moral questions around it; and Jordan reminded us that technology is too entrenched in society to imagine a solution that isn't centred around it.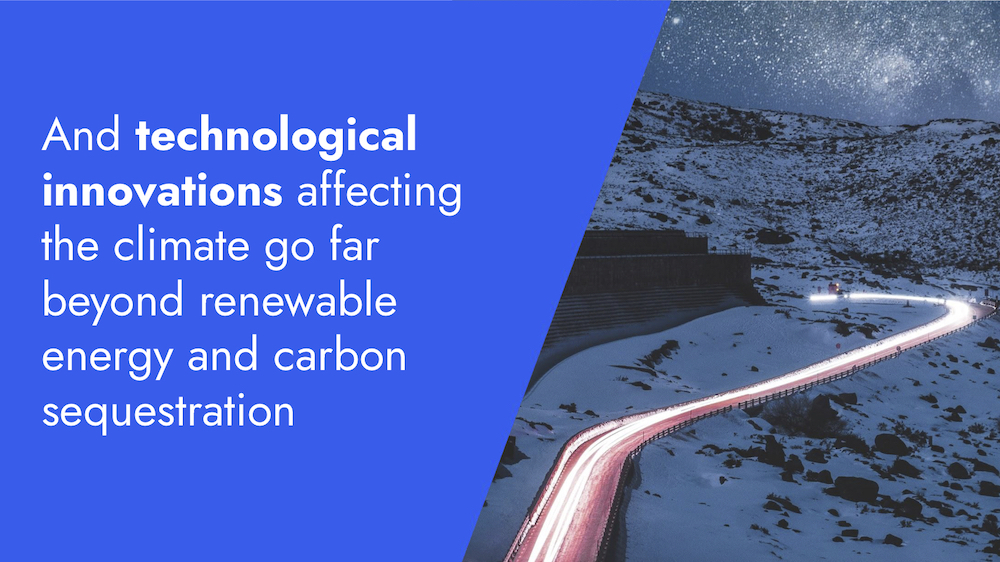 On Wednesday 25th January the topic was Activism in the 21st Century: Should We All Be Criminals?. We heard from:
Joseph Kiggins from ACORN a community based union of working class people (who we share our offices with).
Helena Farstad, an account and business consultant who has worked in the Environmental Sustainability space for over a decade and participated in various activist group.
One of the co-founders of Don't Pay UK, a grassroots campaign opposing the rise in energy bills.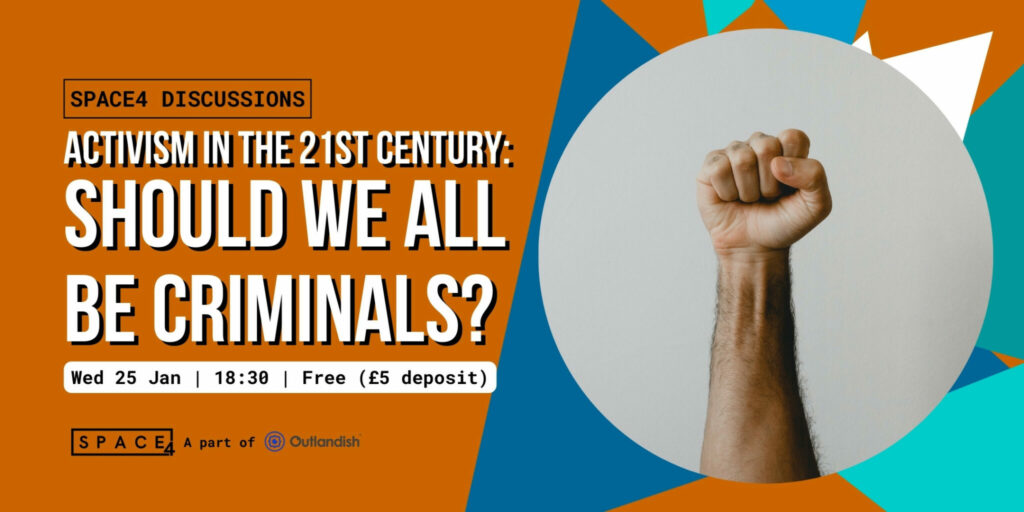 Joseph talked us through the need to understand the demands of your campaign before choosing tactics, whether they are inside or outside the law. He posed the question: Is the most effective way to take action protesting on the streets? What if 10% of people who went on the Stop the War march had written to their MP? Helena spoke from a personal space and outlined how she felt more agency working legally, with large organisation and in communities, to catalyse change from within. And finally, co-founder of Don't Pay UK explained in detail the reasoning, growth, and success of their grassroots campaign which threatened politicians with large-scale civil disobedience or 'criminality'.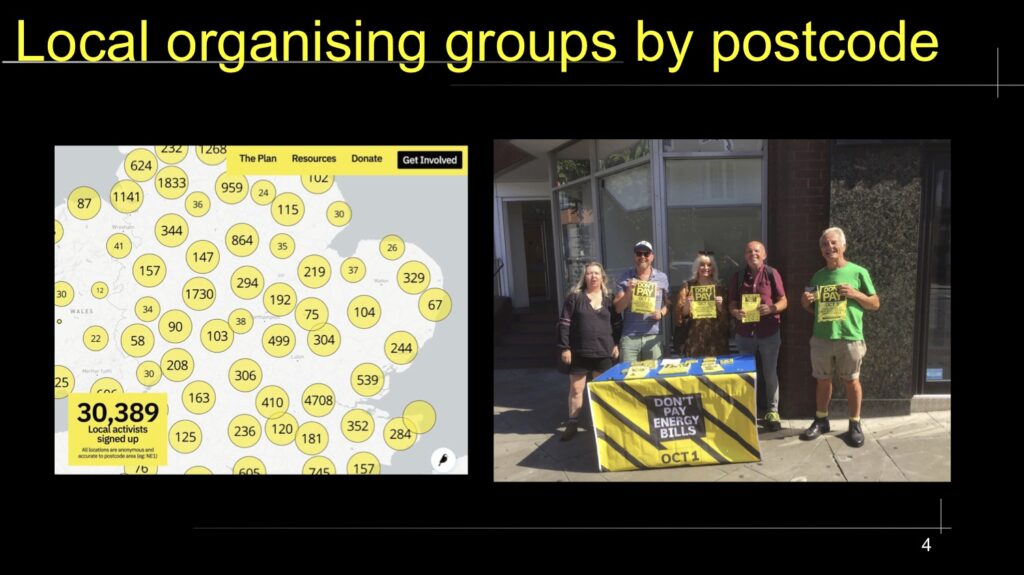 We are still buzzing from the speakers, the conversations that came out of their talks, and the feeling of SPACE4 coming alive.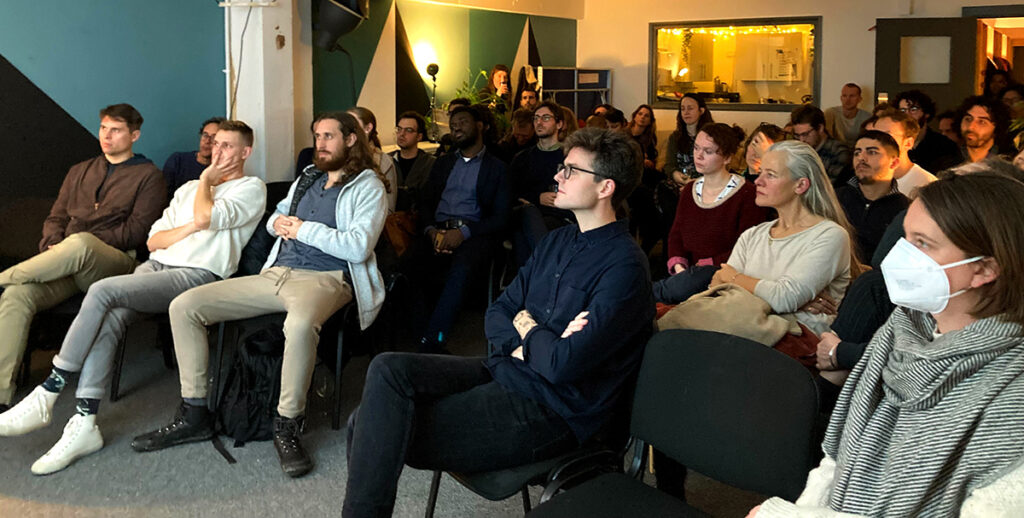 We are organising two of these events per month. We hope to see you in February for: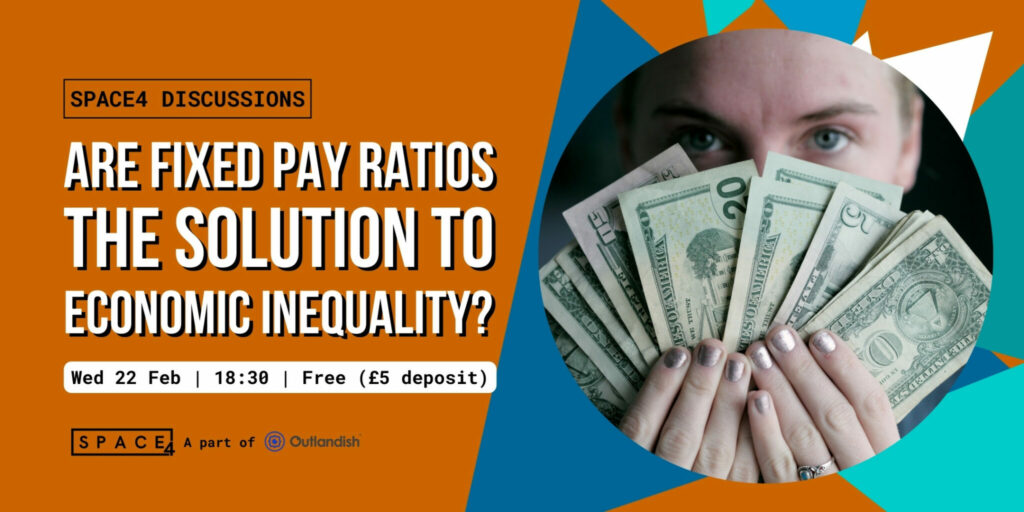 Register for our upcoming events here: https://www.eventbrite.co.uk/cc/space4-1394919 and sign up to our newsletter: http://eepurl.com/dKiIsU