We're an inclusive tech-focused workspace, located in a fantastic neighbourhood. We regularly host public events and workshops that develop skills, knowledge and networks.
Our staff team proactively seeks to generate paid work for our members via our networks, and to support each business in the space to grow sustainably.
We host events that showcase our members' work, so that they can network with relevant people. We also arrange training and workshops to upskill our members.
We also share our knowledge with other organisations who are interested in establishing impactful place-based communities. Get in touch if you'd like to know more about what we do and how we can share ideas.
THE SPACE4 TEAM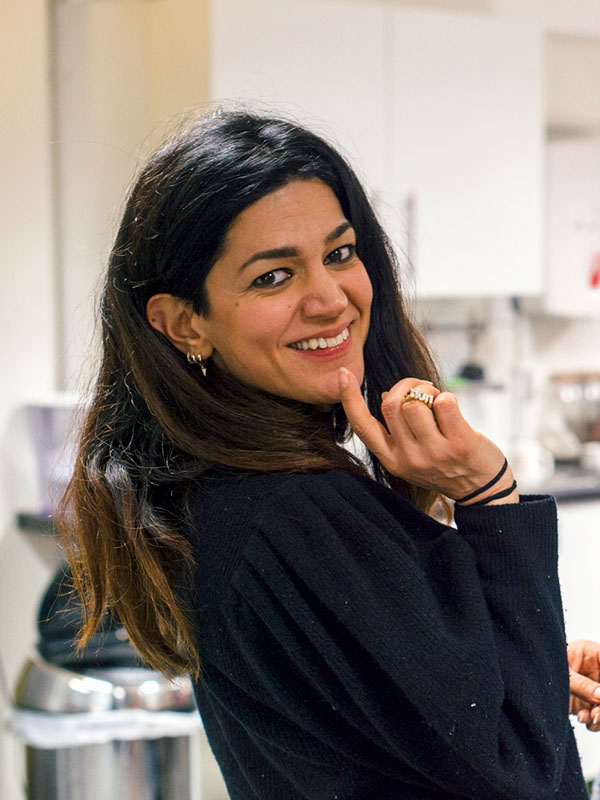 Maddy Neghabian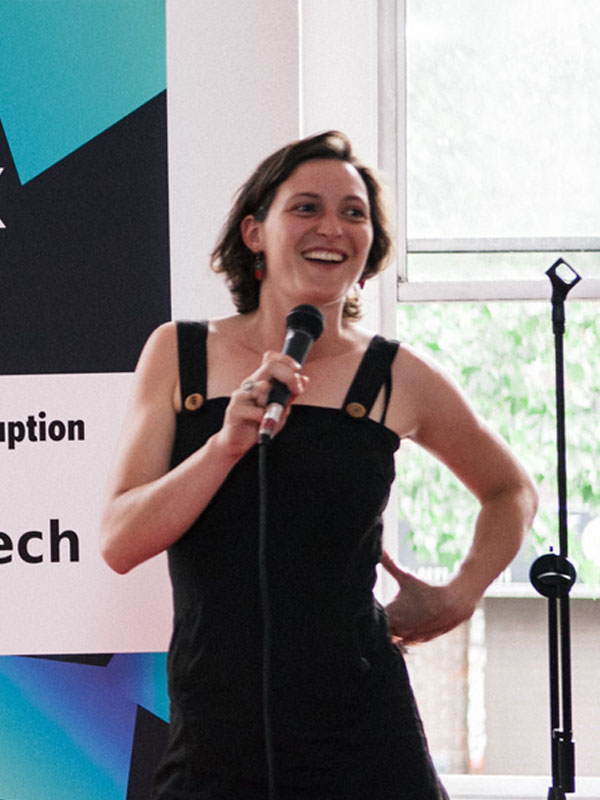 Polly Robbins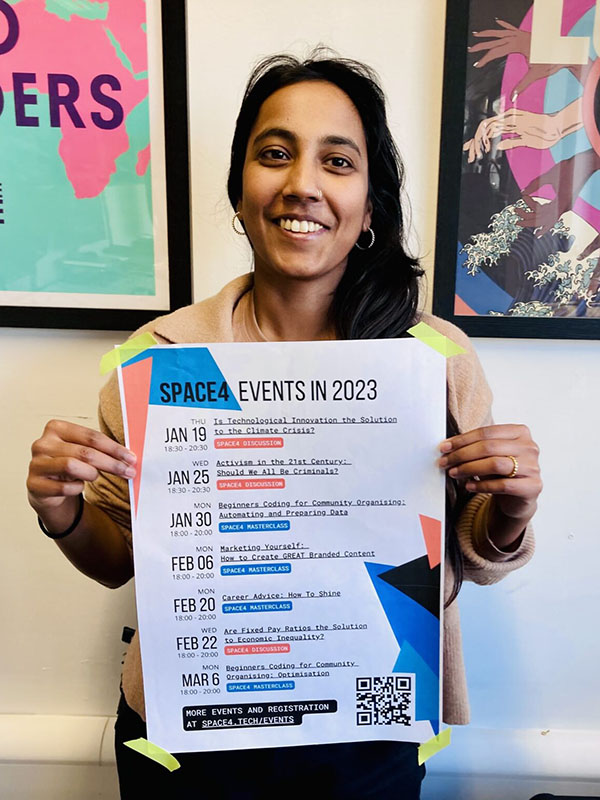 Natasha Natarajan
our members & workspace users
We're home to a wonderful variety of people. Below are some of the organisations we're lucky enough to have in our space. A lot of our members are also freelancers or remote workers for social-impact organisations.
our alumni