We're an inclusive social impact and tech-focused workspace, located in a fantastic neighbourhood. We regularly host public events and workshops that develop skills, knowledge and networks.
Our staff team proactively seeks to generate paid work for our members via our networks, and to support each business in the space to grow sustainably.
We host events that showcase our members' work, so that they can network with relevant people. We also arrange training and workshops to upskill our members.
We also share our knowledge with other organisations who are interested in establishing impactful place-based communities. Get in touch if you'd like to know more about what we do and how we can share ideas.
SPACE4 runs on cooperative values and principles
As a worker-coop SPACE4 embeds cooperative values in everything we do. That means that everyone using the space actively contributes according to their abilities to make it a positive working environment and a socially impactful project. In turn, we hope that SPACE4 is more than just a work and events space, but a community resource that everyone involved benefits from.
I think it's nice to have a community that's kind of expected to all pitch in. It feels like you have more of a say in terms of how things are run. The members meetings are really nice from that standpoint and the way that everyone pitches in doing stuff like organising socials or lunches. To me that just felt like you were actually more of a community than soulless places where you know, maybe there's a happy hour or whatever but there's no real skin in the game. People just show up, do their work and leave.

– Sheridan Kates, Degrowth and Modern Monetary Theory Student and Activist
I really love the space because it's got a familial vibe. It's very personal and genuine, and in that sense it feels very cooperative. Like I want to just hang out here. If I had more time in my life I would. There's a nice atmosphere and I've made friends here and that sort of stuff.

– Tim Minshall, Repowering London
THE SPACE4 TEAM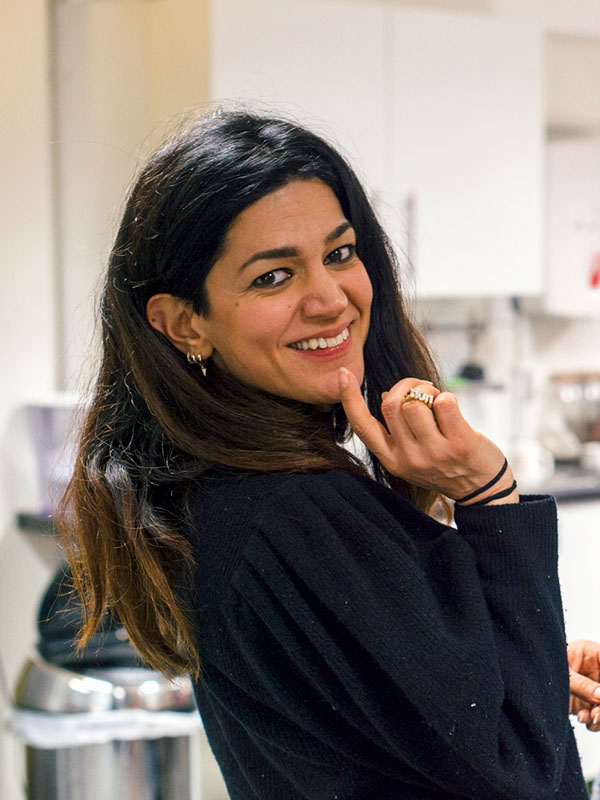 Maddy Neghabian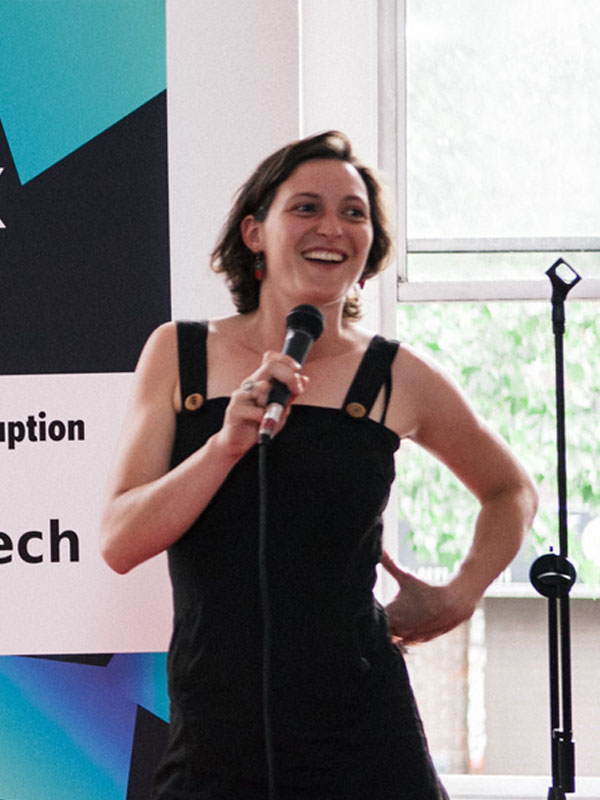 Polly Robbins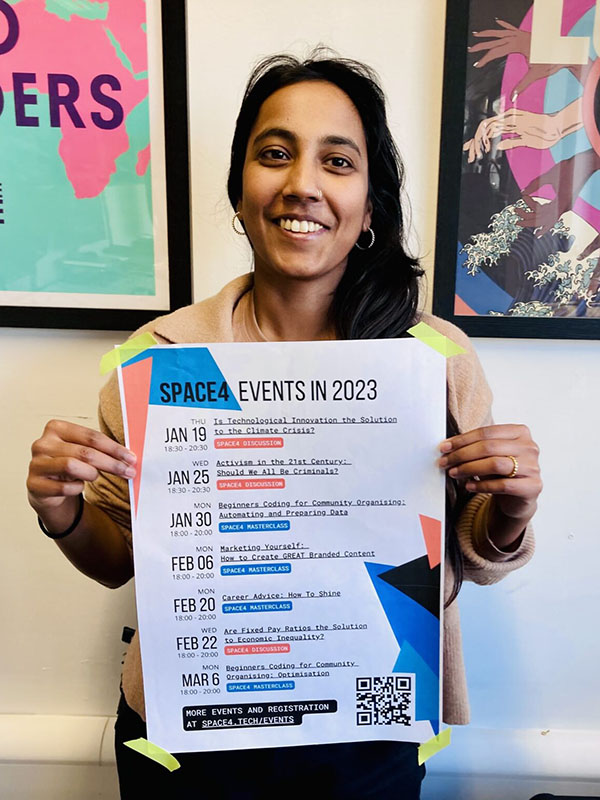 Natasha Natarajan
our members + workspace users
We're home to a wonderful variety of people. Below are some of the organisations we're lucky enough to have in our space.
our alumni + Friends
We're also lucky to be associated with a wider community of organisations. They've either been based in our space, supported by us, or have collaborated with us in one way or another.