June was a big month for us. Not only did I invite my dad from India to speak about his communtiy activism work in New Delhi but we also hosted our first ever all-day in-person London Tech For Good Fest!!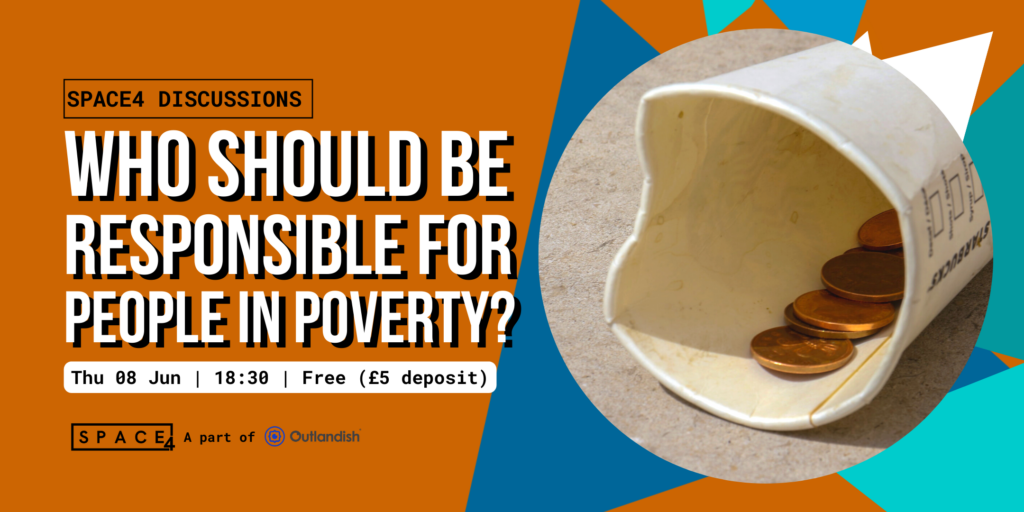 My parents live in New Delhi, India and visited me for two weeks this June. My dad is a community activist know as 'MatkaMan' there and works with people in poverty. He is always eager to talk about what he does and spread his message. Given the cost of living crisis and the increasing visibility of poverty in London, I thought a SPACE4 discussion on the theme of poverty would be a good platform for him to speak. I was looking for an angle that would be relevant in an Indian and British context and settled on 'responsibility'. The idea being to discuss and question how we should we care for one another; who should be taking action against wealth inequality today – government, communities, religious groups, wealthy philanthropists, or individuals?
As usual we had three speakers:
Alagarathanam Natarajan (my dad), MatkaMan
Glaiza Padullah, Project Manager at Rumi's Cave
Priya Sahni-Nicholas, Co-Direct of The Equality Trust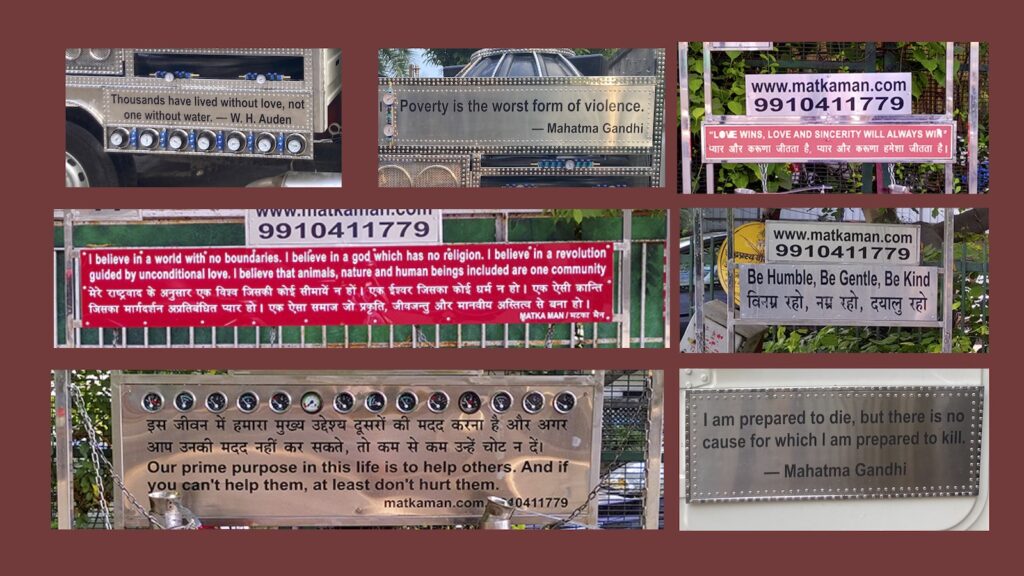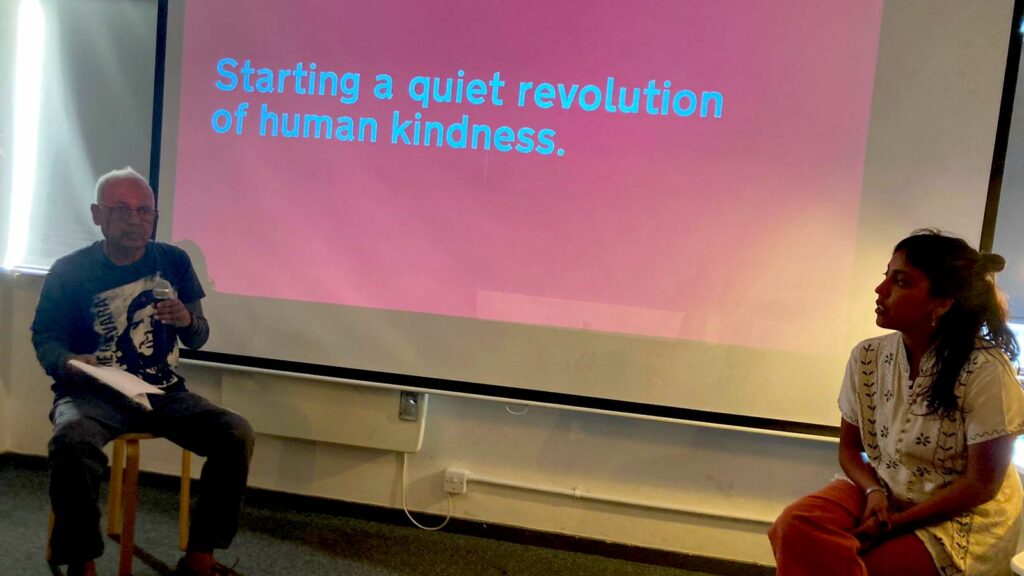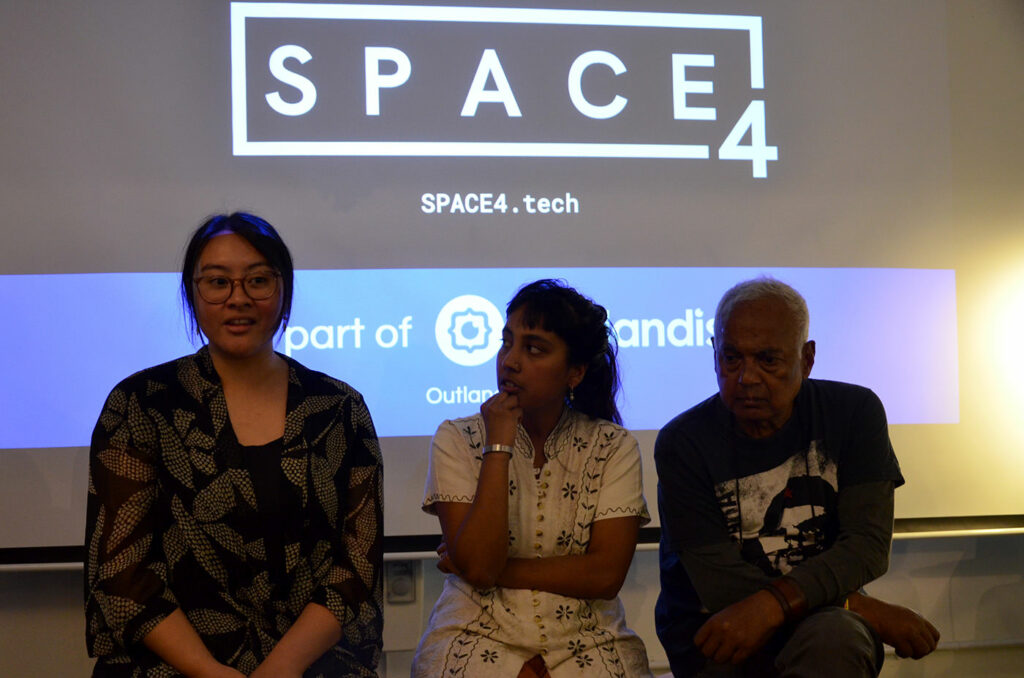 MatkaMan spoke about the importance of individuals in making change in their communities. He explained that we have become too greedy and we need to share our wealth with those in need around us. In fact he said he doesn't call his work charity, instead he calls it sharing because charity has a top-down feel to it. He had no faith in what he referred to as "corrupt governments" to serve the poor. Glaiza echoed his view and emphasised how we all need to service our community in any way that we can and feel happy and passionate about. She quoted a line from the hadith which says that even a smile can be a form of charity.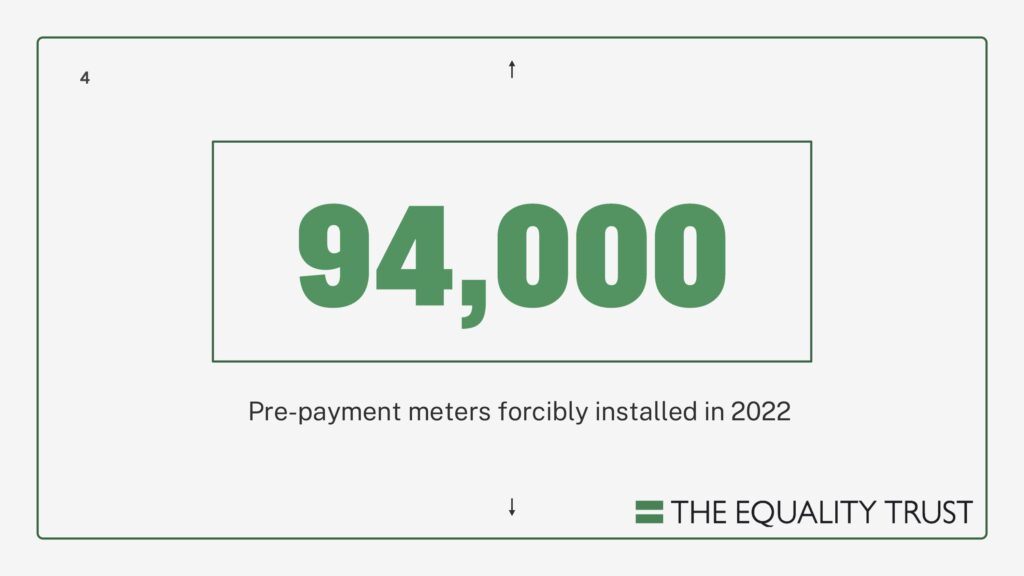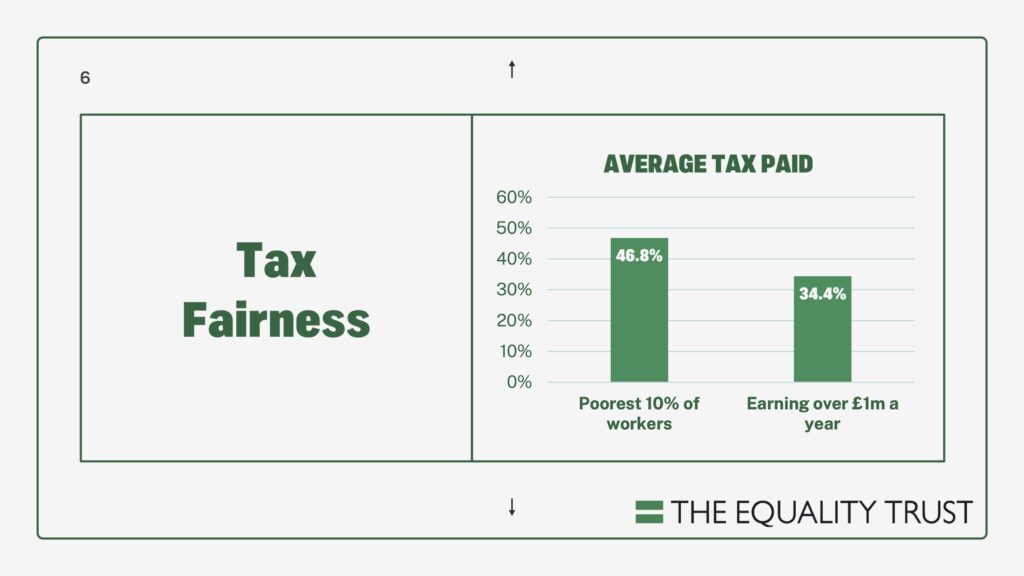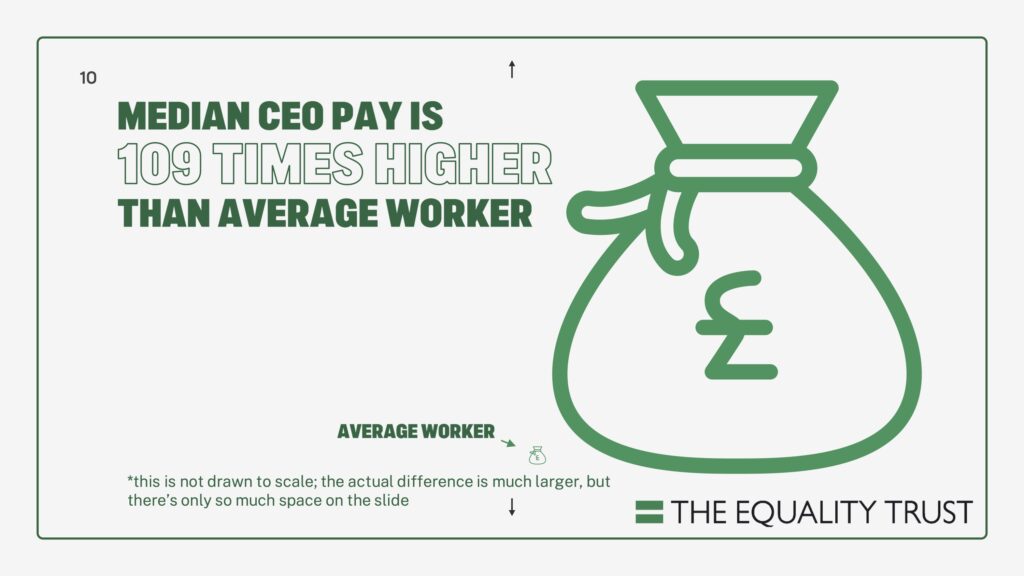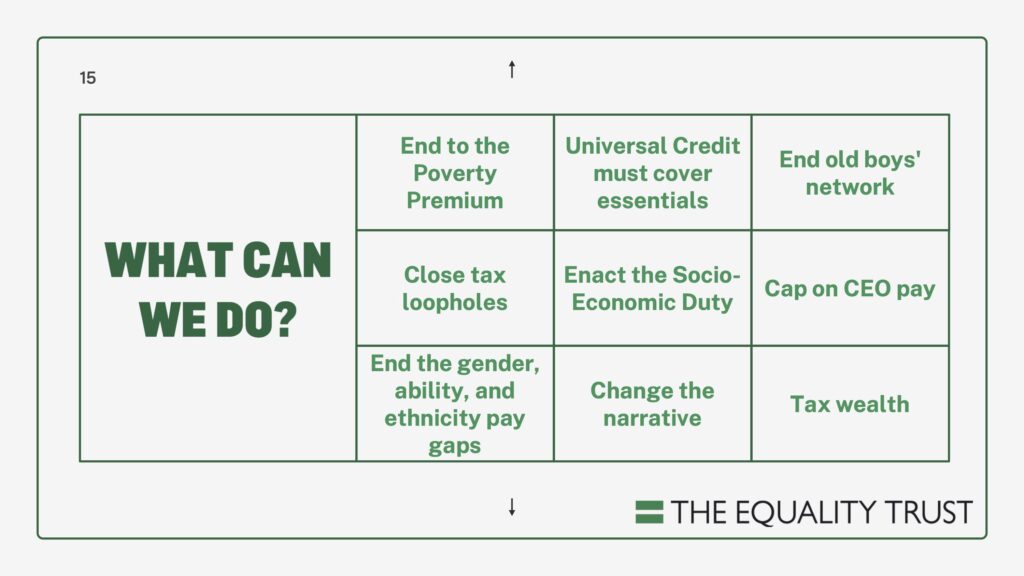 Priya on the other hand offered an alternative perspective and emphasised that poverty is a structural issue. She gave examples of why this is so by looking at poverty premiums, tax fairness and the wage gap. Her arguments for policy level change were convincing.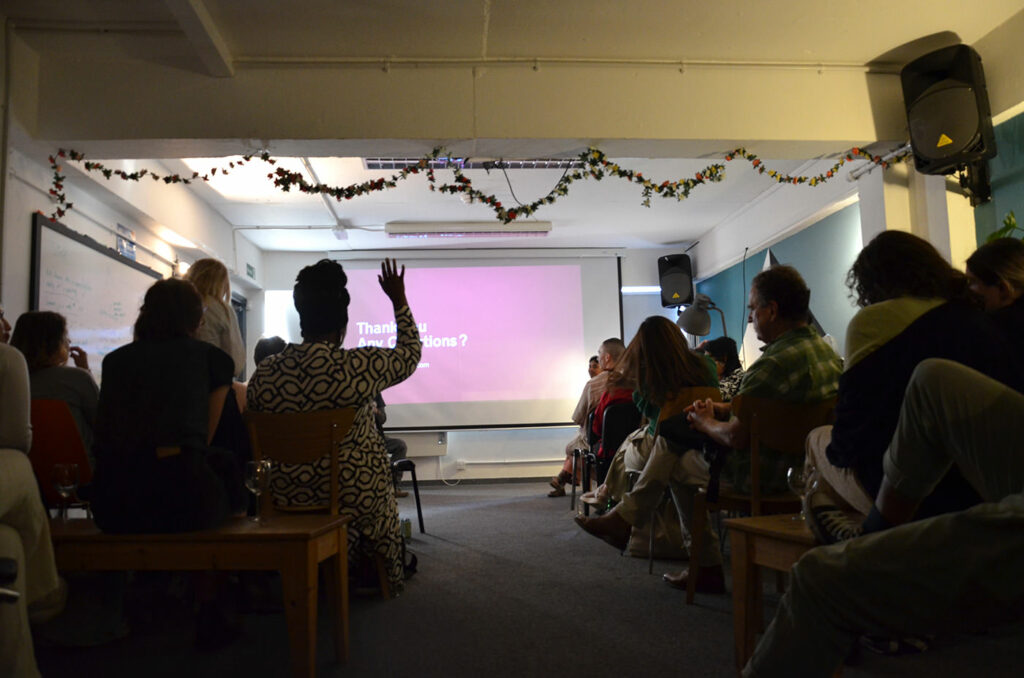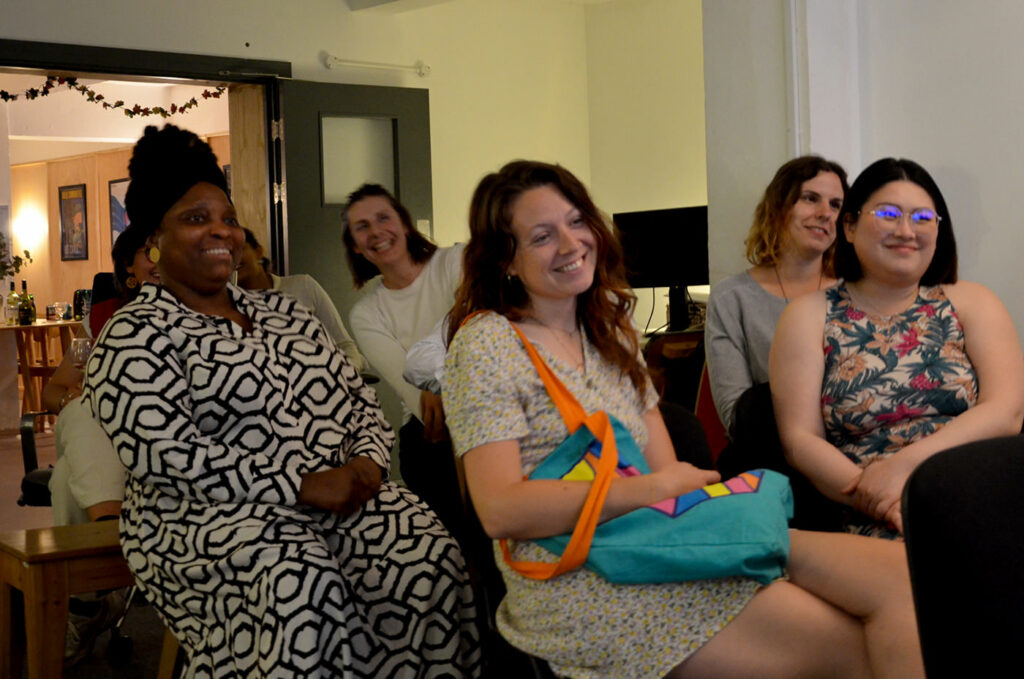 What was particularly amazing about the evening was the audience participation. We heard from a wide range of voices and at some point the audience discussion took on a life of its own. It was the most interactive session we've had at SPACE4 since I've started and it was wonderful to see. I was particularly excited that by the end of the evening we'd settled on the fact that SPACE4 was a good example of the mid-point between government and individual responsibility; a hyper-local, place-based community which is supported by local government.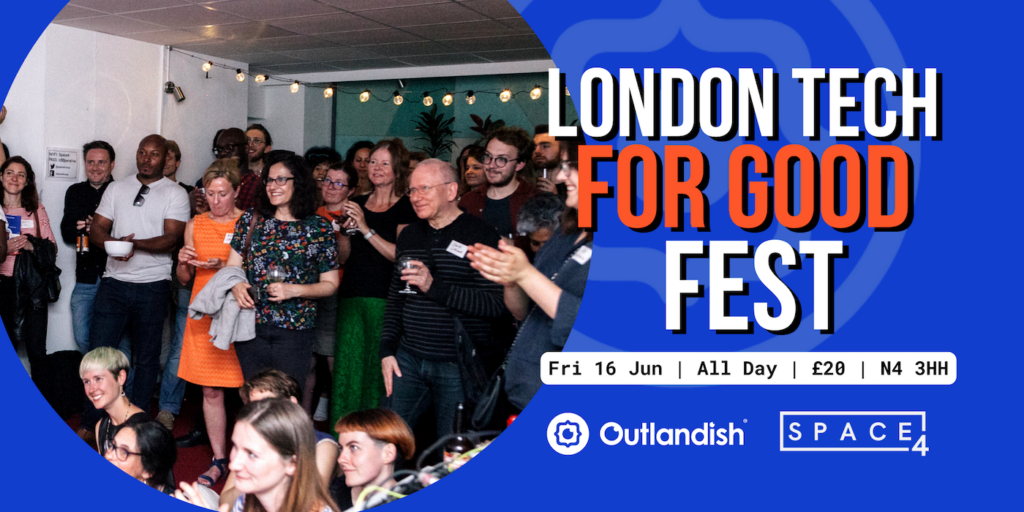 Now London Tech For Good Fest was a whole other beautiful explosion of ideas, people, and mingling. We had amazing talks all day, beautiful lunch catered ethically by Islington's cooperative alternative to deliveroo – Wings (You might remember that we hosted their relaunch and community dinner not so long ago) – and so many good vibes. It was a day to remember and we definitely plan to host it again next year.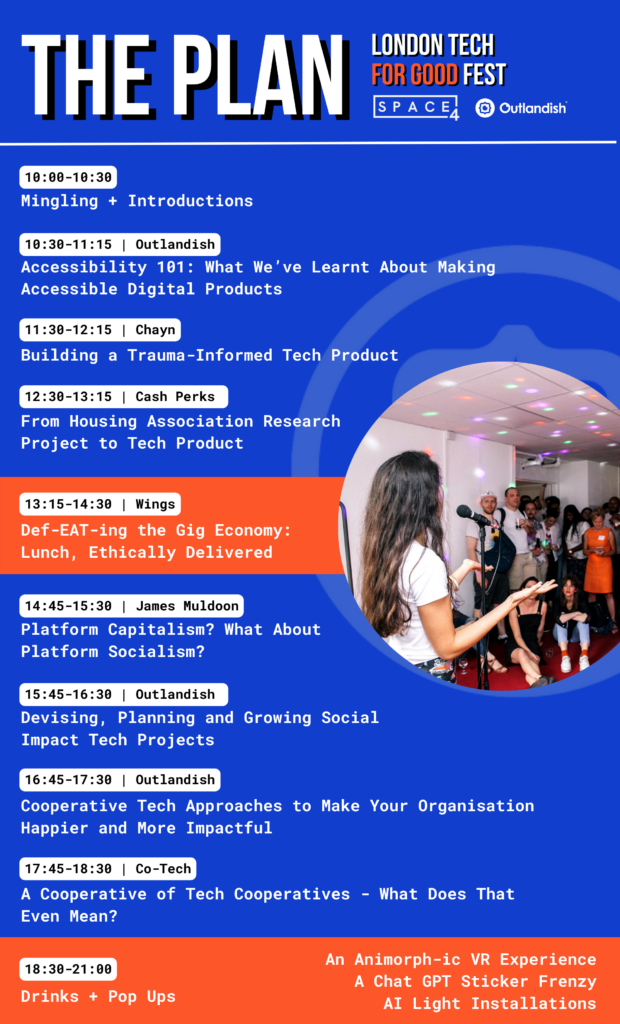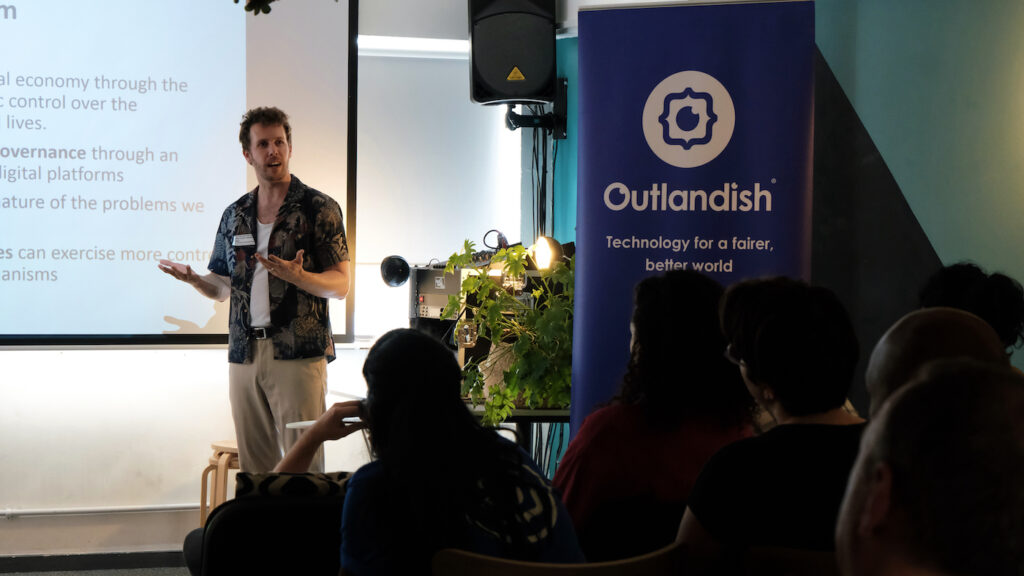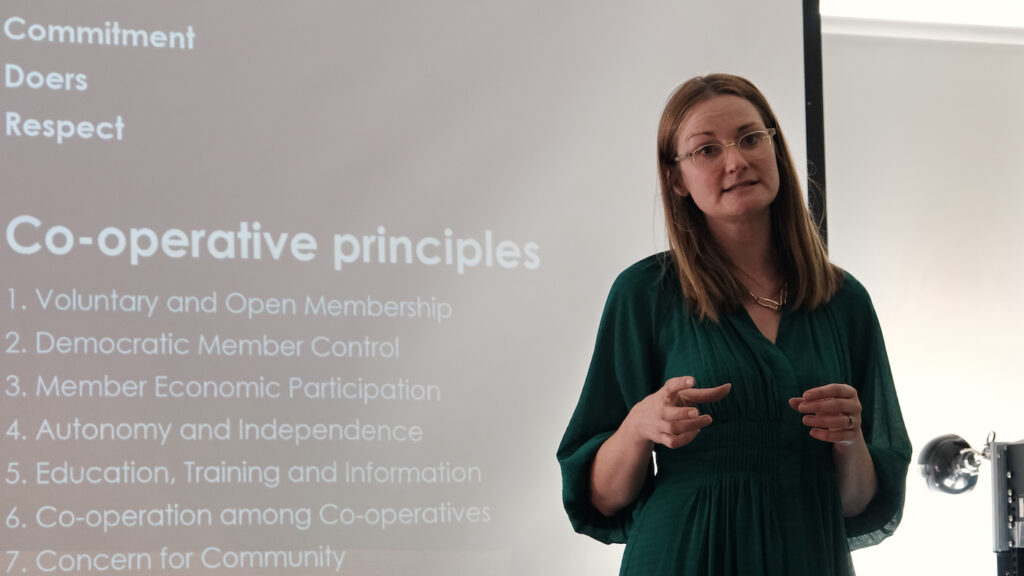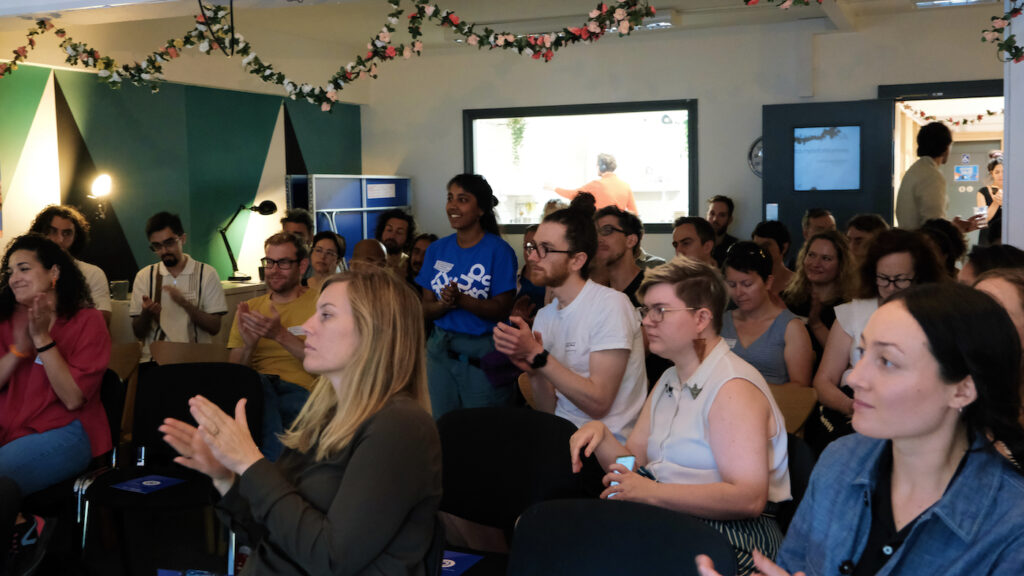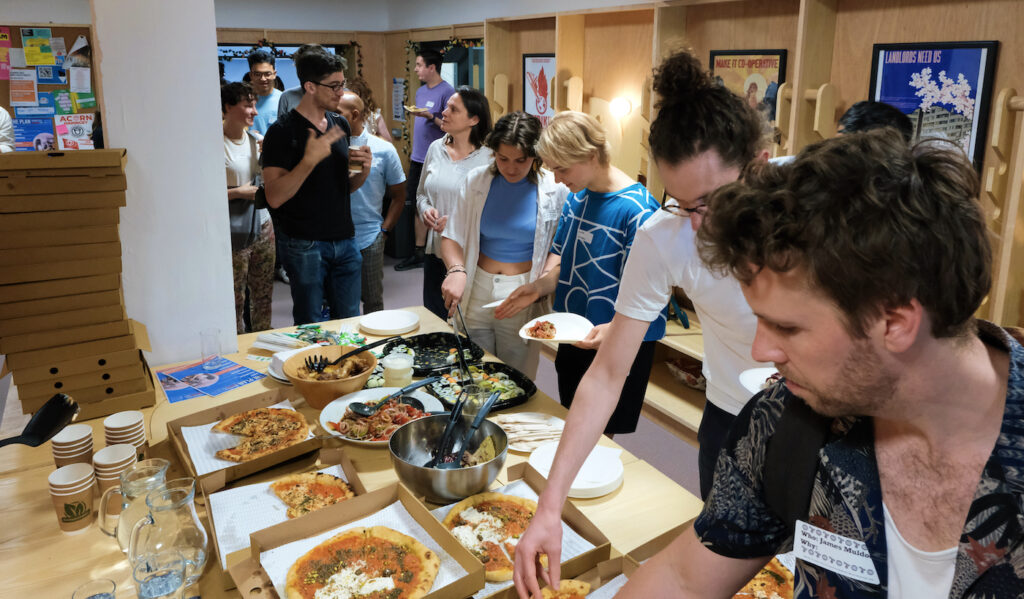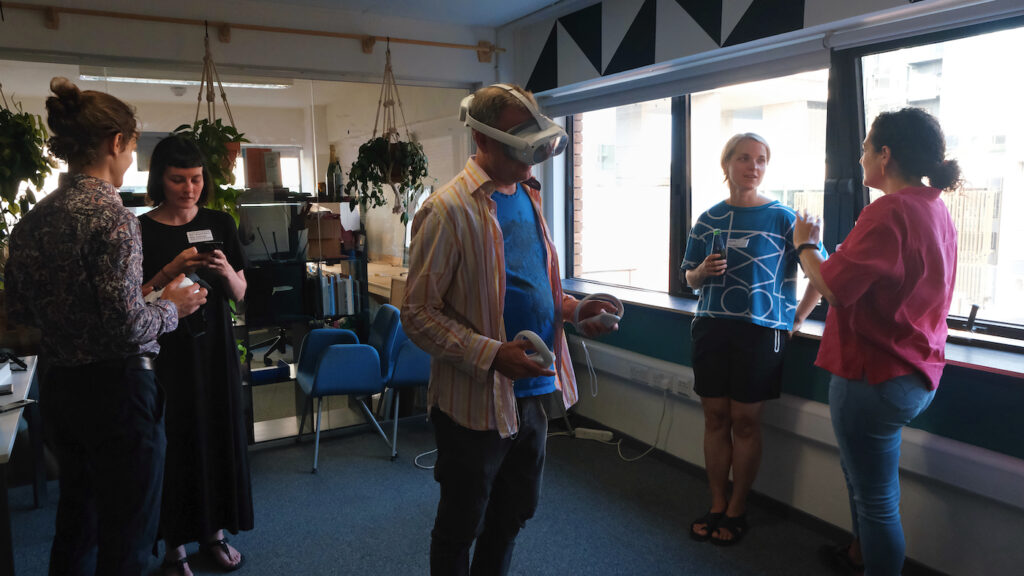 We hope to see you at another event soon! Follow us on socials to keep up-to-date with SPACE4 happenings. We've got some fanstastic events and masterclasses lined up.